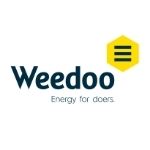 Weedoo is a young Italian company in the energy and utility industry, founded in 2016 by Centrex Italia and Gruppo SGR—Società Gas Rimini. The experience of these two founding companies has led Weedoo on a clear mission from the very beginning: to offer energy supply services in a transparent and personalized way to "doers"—that generation of entrepreneurs, workers, managers, professionals, and artisans who want to do business by putting their qualities into practice.
The use of digital technologies is a primary lever for a contemporary company like Weedoo, that knows the advantages of speed, optimization, and process integration for achieving new levels of operational efficiency and effectiveness in its business.
This is why the company has expanded its process of digitalization and integration with WebRatio, having found in us the right technological partner for its transformation needs. Our low-code development and BPA (business process automation) technologies are at the service of Weedoo, allowing the company to achieve its mission by easily overcoming any technological limitation.
Digital solutions for Energy & Utilities >