WebRatio Platform 9 introduces the UI Designer, an editor for the user interface of web and mobile applications. It is a WYSIWYG tool by which it is possible to define in detail the graphic appearance of each individual application screen using the platform widgets, layout elements that can be dragged into the work area to compose the layout.
DRAG & DROP AND DYNAMIC WIDGET LIST
The UI Designer consists of a main area that is both an editor and a preview, thanks to which it is possible to change the UI of the page by simply dragging and dropping from the widget bar. The list of widgets is dynamic and depends on the styles associated with the web/mobile project and can also be extended with widgets created by developers.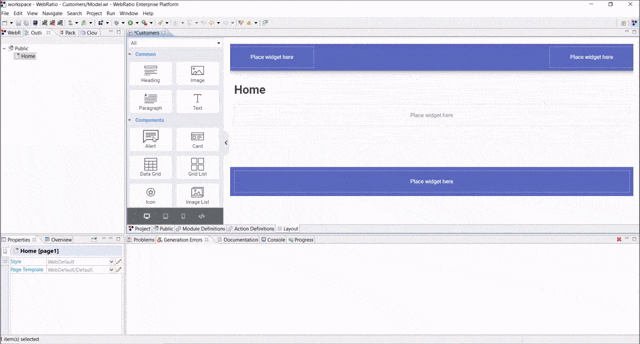 THE PROPERTIES OF WIDGETS: WHERE LAYOUT AND INTERACTION MEET
Widgets have a series of properties to be able to configure their appearance and connection with the IFML model that defines the user interaction with the application. The properties are presented in a dialog window accessed by double-clicking the widget in the main area.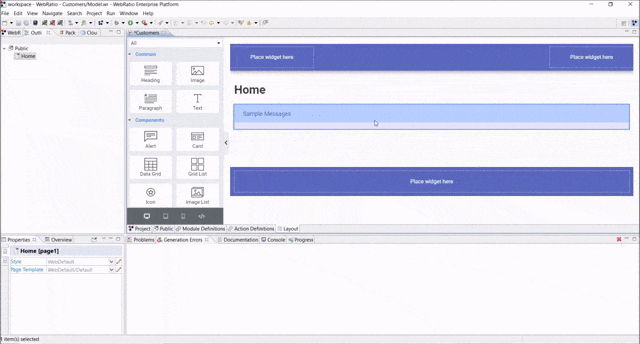 PREVIEW FOR ALL SCREENS
The editor lets developers preview the page using different screen sizes (desktop, tablet and mobile) to design responsive web applications and support mobile devices with horizontal/vertical screen rotation. This feature enables developers to define the interface for all devices only once, saving considerable time in the design phase, which is added to the speed of the other low-code tools of WebRatio Platform 9.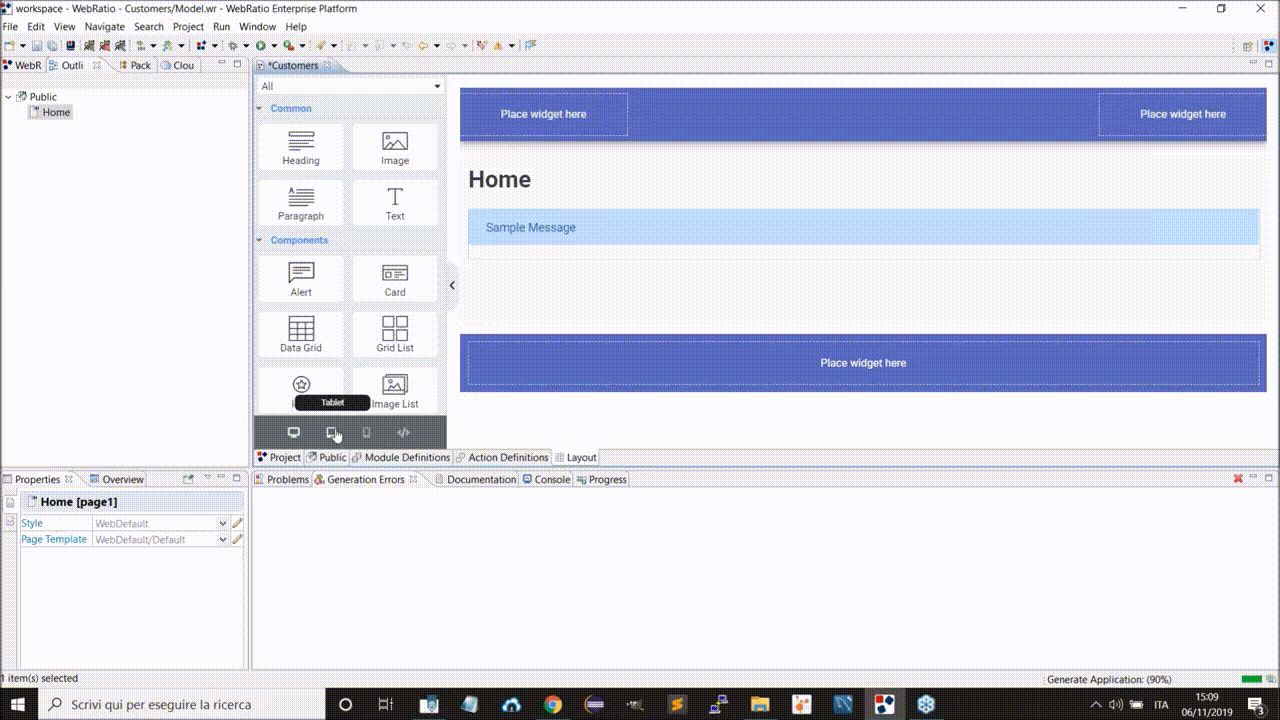 Find out all the editions of WebRatio Platform 9 >