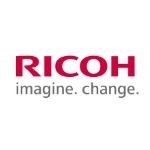 Founded in Japan in 1936, Ricoh today provides technology for companies worldwide, offering hardware, software and services ranging from office solutions and industrial printing to document management. One of Ricoh's main businesses is supplying multifunction printers which use cutting-edge technologies for companies of all sizes.
Through the use of the WebRatio Platform and our partnership with BE FOR, we have created the "Toner Validation Tool": an application for the validation and processing of toner orders for multifunction printers that integrates automatic processes with Business Process Automation (BPA) and Robotic Process Automation (RPA) technologies.
The system, built entirely with our low-code method, is composed of a Web back office, orchestrated by the BPA of our platform, which allows automation of each step of the order process:
collecting toner orders from the company's online channels (website, email, etc.);
data processing and organizing in preparation for communication with corporate systems;
integrating with Ricoh's legacy systems for updating and sharing information with the company's staff;
validating all processing phases in preparation for order fulfillment and conclusion of the procedure.
WebRatio's BPA technology integrates two robotic automation systems (RPA) developed by BE FOR:
managing orders via email through a process in which the text is interpreted and extrapolated, thus to be sent via the API of the WebRatio BPA system;
updating data in Ricoh legacy systems through the automation of user interfaces.
This integration of BPA and RPA technologies makes possible previously unthinkable results, thanks to which the Japanese multinational company is able to reach new productivity levels.
The following are some of the results for different stakeholders.
For company staff:
Less repetitive work, because it is done by automatic processes;
Greater data security and control, because staff can spend more time checking and monitoring than writing and editing data;
Reduction of errors, because robotic and automated procedures, once configured correctly, are not influenced by human errors.
For the company:
Reduction of 30-40% in order processing times, thanks to the automation of the data of collection, extrapolation, writing and modification in company information systems;
Greater customer satisfaction, due to the precision and speed of the ordering process; and
Better sharing of information in the company, because the timeliness of system updates provides for almost real-time information.