WebRatio's Low-Code enables the creation of innovative services with unprecedented simplicity and speed, accelerating activities and increasing company productivity. Integrating your services into business processes means making them available to all the stakeholders who can take advantage of them. From there, the benefits for companies and their networks multiply exponentially.
In the story of API Modeling, we developed an appointment management service, which can be made available on company website, allowing prospects to send requests for demos [1], account managers to receive the requests and send some proposals for dates and times to choose from [2], and prospects to confirm their choices [3].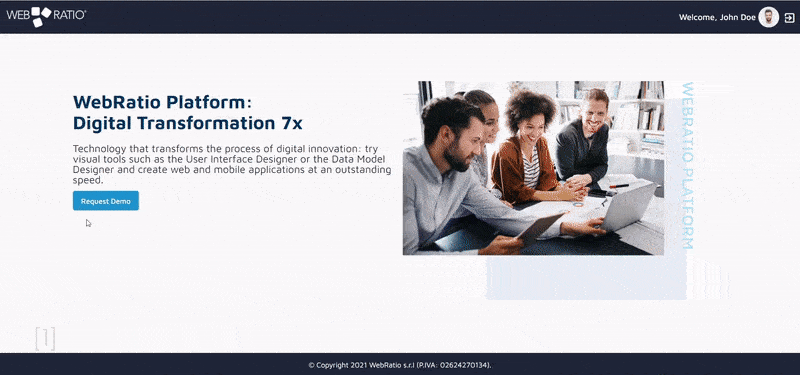 The actual example shows how, with the productivity of WebRatio Platform, it is possible to accelerate the automation of digital processes, thanks to the low-code tools, such as the Business Process Designer, which simplify and improve the quality of development when digital needs increase and projects become more articulated.
The Business Process Automation visual designer [1] simplifies the definition of the three phases of the business process: starting the process by sending the demo request, having the account manager propose dates, and having the prospect confirm the chosen date. The synchronization wizard [2] of the BPM process with the web application allows to automatically create dashboards dedicated to each actor in the process [3] and the modules for the purpose of defining their activities for sending proposals and confirming dates [4].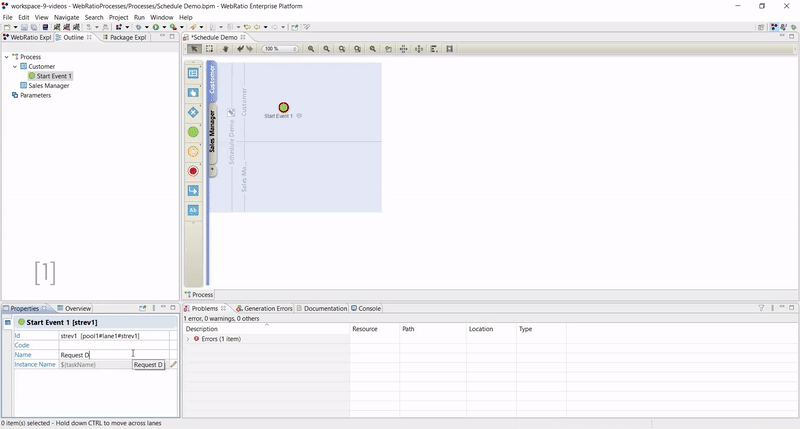 The web application can then be customized with the low-code approach of User Interaction Visual Modeling [1]: in the dashboard dedicated to the prospect, we insert the demo request form and the action of form submission, which starts the process [2].
In a few steps, we also customize the forms for the accomplishment of the activities: for the prospect, it is enough to add the data related to his or her request, as well as the list of dates that the account manager has proposed [1]. Meanwhile, for the account manager, we insert the feature of appointment creation, adding the view of the demo request data [2].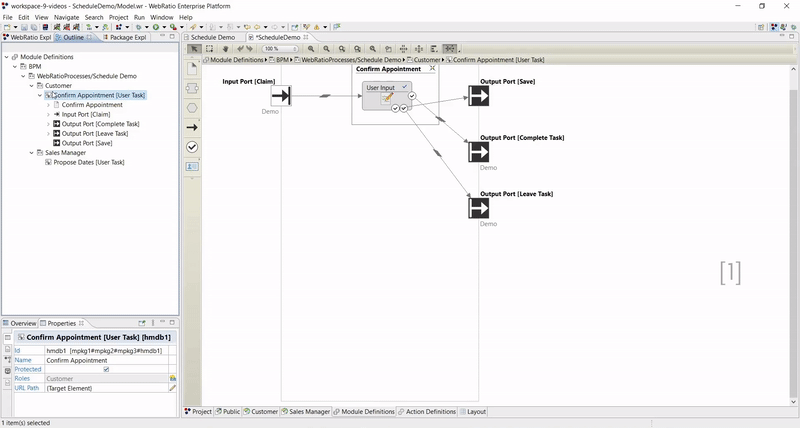 A new functionality developed according to the company's digital needs can be integrated into a business process tailored to the company's activities. Information processes become digital and automatic, giving the chance to the company to innovate thanks to the Digital Process Automation. This makes activities seamless among the organization's various business units, its external systems, and the entire network within which the company operates.
Do you know all the advantages of Low-Code for companies? Download the infographic >