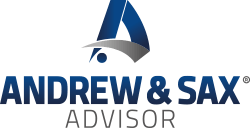 Andrew & Sax is a management consulting company founded in 2011 and it employs over 100 people. Over 10 years, it has collaborated with more than 6000 companies and today it wants to concentrate its know-how in the digital transformation of business analysis activities, to simplify and optimize management control.
This innovation will be made with our Low-Code technology because the consulting company has verified the speed and cost savings that come with the WebRatio Platform.
The new collaboration with Andrew & Sax is part of the network of consulting companies that WebRatio supports along their digital transformation process, sharing the mission of simplifying activities to improve companies' performances.